Party Favor
Saturday, July 13, 2019 @ 10:00PM
Ticket

Guest(s) #

Arrive By

Premier Guest List


Get on the list and enjoy complimentary admission. Guest list offer expires at midnight. Entry is not guaran... more info

1
Event Description
Party Favor returns to Premier Nightclub on Saturday, July 13. Join the party at the hottest nightclub in Atlantic City. Get your tickets now!

GUESTLIST
Get on the guestlist for either reduced cover or complimentary cover on select nights. For the best price and only way to guarantee your entry, we recommend purchasing tickets in advance. Guestlist offers expire 1 hour after Premier opens. Entry is not guaranteed on the guestlist. 

TICKETS
Advance tickets offer guaranteed and expedited entry. By purchasing tickets in... read more
Party Favor returns to Premier Nightclub on Saturday, July 13. Join the party at the hottest nightclub in Atlantic City. Get your tickets now!

GUESTLIST
Get on the guestlist for either reduced cover or complimentary cover on select nights. For the best price and only way to guarantee your entry, we recommend purchasing tickets in advance. Guestlist offers expire 1 hour after Premier opens. Entry is not guaranteed on the guestlist. 

TICKETS
Advance tickets offer guaranteed and expedited entry. By purchasing tickets in advance, you also receive the best available price. Ticketholders are given first priority for club admission. 
show less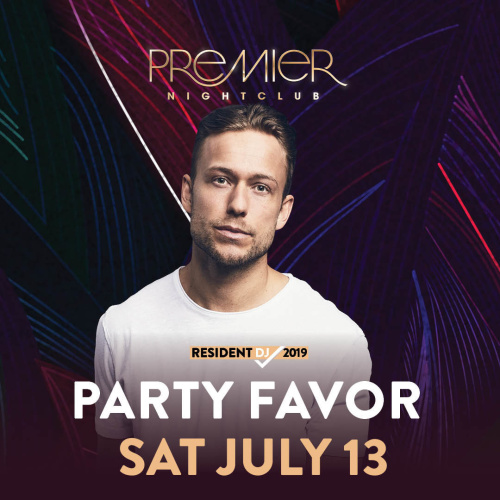 Featured Artist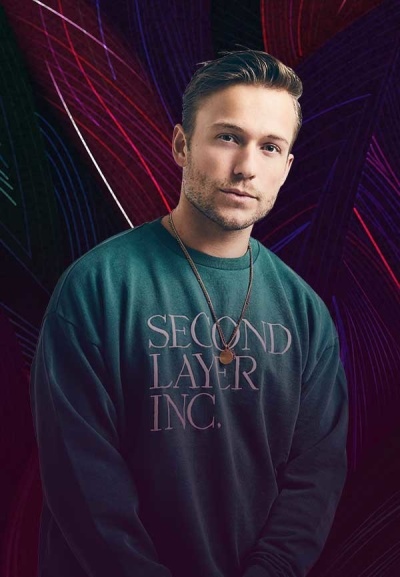 Party Favor
Party Favor is one of the fastest rising names in Dance Must. His EP's lead single "Give It To Me Twice" has garnished over 6 million plays on Spotify while the follow up "In My Head" hit #1 on US Dance Radio. Party Favor has over 35 million streams on Spotify and the number is growing rapidly.
Party Favor is one of the fastest rising names in Dance Must. His EP's lead single "Give It To Me Twice" has garnished over 6 million plays on Spotify while the follow up "In My Head" hit #1 on US Dance Radio. Party Favor has over 35 million streams on Spotify and the number is growing rapidly. show less