Lil Jon
Saturday, July 20, 2019 @ 10:00PM
Ticket

Guest(s) #

Arrive By

Premier Guest List


Get on the list and enjoy complimentary admission. Guest list offer expires at midnight. Entry is not guaran... more info

1
Event Description
Lil Jon returns to Premier Nightclub on Saturday, July 20 at Premier Nightclub! Turn up the party at Atlantic City's hottest nightclub. Get your tickets now!

GUESTLIST
Get on the guestlist for either reduced cover or complimentary cover on select nights. For the best price and only way to guarantee your entry, we recommend purchasing tickets in advance. Guestlist offers expire 1 hour after Premier opens. Entry is not guaranteed on the guestlist. 

TICKETS
Advance tickets offer guaranteed entry. By purchasing tickets in... read more
Lil Jon returns to Premier Nightclub on Saturday, July 20 at Premier Nightclub! Turn up the party at Atlantic City's hottest nightclub. Get your tickets now!

GUESTLIST
Get on the guestlist for either reduced cover or complimentary cover on select nights. For the best price and only way to guarantee your entry, we recommend purchasing tickets in advance. Guestlist offers expire 1 hour after Premier opens. Entry is not guaranteed on the guestlist. 

TICKETS
Advance tickets offer guaranteed entry. By purchasing tickets in advance, you also receive the best available price. Ticketholders are given first priority for club admission.
show less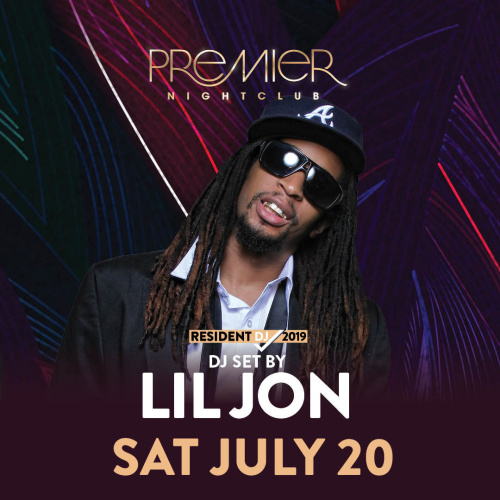 Featured Artist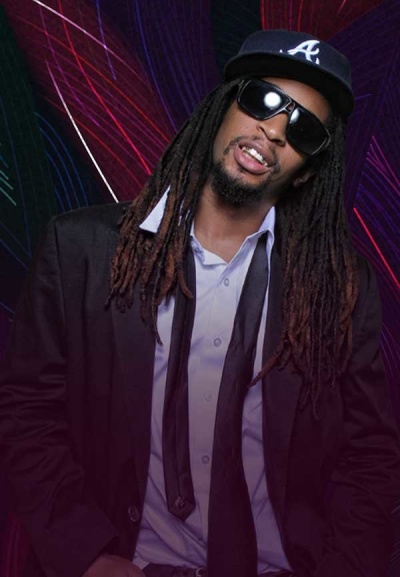 Lil Jon
The King of Crunk, better known as Lil Jon, has been a prominent name in the music industry for years. The Grammy winning rapper, producer and DJ has collaborated with an array of artists including Usher, Ying Yang Twins, T.I., Ciara and many more. The hit-maker popularized the southern movement and lifestyle known as "Crunk" and has since transitioned back to his roots as DJ. He was named Las Vegas Resident of the Year and has performed alongside Afrojack, Steve Aoki, Sydney Samson and more.
The King of Crunk, better known as Lil Jon, has been a prominent name in the music industry for years. The Grammy winning rapper, producer and DJ has collaborated with an array of artists including Usher, Ying Yang Twins, T.I., Ciara and many more. The hit-maker popularized the southern movement and lifestyle known as "Crunk" and has since transitioned back to his roots as DJ. He was named Las Vegas Resident of the Year and has performed alongside Afrojack, Steve Aoki, Sydney Samson and more. show less